BPL starts on January 21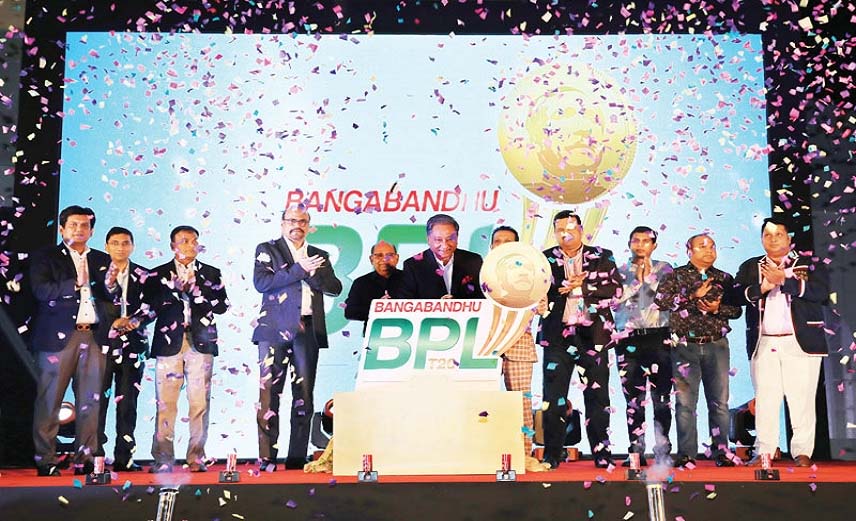 Wed, Dec 22, 2021 9:35 PM
Photo: Online
Staff Correspondent Bangladesh Cricket Board announced on Wednesday that the Bangabandhu Bangladesh Premier League (BPL) T20 2022 will start on 21 January.
The champions will earn BDT 01 Crore while the runners-up will get BDT 50 Lac.
Dhaka, Chattogram and Sylhet will be the host venues for the six-team event while the final of the tournament is scheduled on February 18.
The tournament played in double round robin league followed by 03 play offs and a final.
The six teams are- Barishal( Fortune Shoes Limited), Chattogram( Delta Sports Limited-Akhtar Group) Cumilla (Comilla Legends Limited) Dhaka (Rupa Fabrics Ltd & Marn Steel Ltd (Consortium) Khulna (Mind Tree Ltd), Sylhet (Pragoti Green Auto Rice Mills Ltd).
Read More: You will see leg spinner in BCL- Nazmul
The Player Draft of BPL 2022 will be held at Radisson Blu Water Garden, Dhaka on December 27.
A team can recruit one (01) local player from any category as a direct signing prior to the Player Draft as well as three foreign recruit and each team must include three (03) overseas players in the XI for a match.
A team will be entitled to register a minimum of ten (10) and a maximum of fourteen (14) local players. Except for the one direct signing, all other local players must be obtained from the Player Draft.
The number of registered Bangladeshi players for each team cannot exceed fourteen (14) at any point during the tournament.
---
DailyCricket App ( Android ): Android DailyCricket app
DailyCricket App ( iOS ): iOS DailyCricket App